Dardi DWJ3020-BB vízsugárral vágó gép
Megjegyzés
Ez a lap jelenleg nem elérhető magyar nyelven. Itt az angol nyelvű változat szerepel.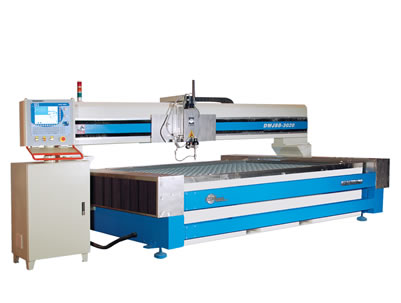 The Dardi DW3020-BB water cutter (abrasive cutter) is suitable for CNC machine processing of a wide range of materials, including glass.
Below is a typical equipment configuration for a DWJ3020-BB CNC machine with a DPBS6-2230 High Pressure Pump.
Technical Specification
1. DWJ3020-BB CNC x-y cutting table
Product
Brand
Dardi
Model
DWJ 3020 BB
Product type
Water Jet / Abrasive Jet Cutter Machine
Operation
Cutting table size (X,Y)
3 170 mm x 2 130 mm
Travel (X/Y/Z)
3 000 mm x 2 000 mm x 250 mm
CNC controller system
FAGOR (Spain)
Driver motor
AC Servo (Japan)
Cutting accuracy
+/- 0.1 mm
Traverse speed
0 - 15 000 m/min
Cutting thickness
5 mm (glass)
Repeatability accuracy
+/- 0.05 mm
Power supply
380 VAC, 50Hz, 3-phase (standard)
2. DPBS6-2230 High Pressure Pump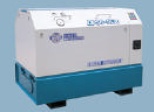 Product
Brand
Dardi
Model
DPBS6-2230
Product type
High Pressure Water Pump
Operation
Max. output pressure
300 MPa
Intensifier rate
24:1
Max. flow rate
3.1 L/min
Inlet water pressure
0.4 MPa
Main motor power
22 kW
Inlet water serial filters
5 micron, 1 micron, 0.45 micron in series
Orifice diameter
0.25 mm
Dimensions
Overall dimensions
about 1.6 m x 0.9 m x 1.2 m
Net weight
900 kg
Automatically quits on the condition of excessively high or low pressure for protection
Working pressure can be manually set to an arbitrary value
3. DWCH ON/OFF Valve (1 set)
Air-driving valve with a function of instant on/off switching of the high pressure water
The auto controlling over the on/off high-pressure water can be achieve by CNC M function
The pressure when the valve is off can be arbitrarily adjusted to achieve the perforating with a lower pressure
4. DS7 Abrasive cutting head (1 set)
| | |
| --- | --- |
| Max. orifice size | 0.33 mm |
| Max. nozzle | 1.0 mm |
5. DCAS-B Abrasive controlling valve system
Self-absorbed abrasive delivery
Manually fill abrasive to hopper
6. Accessories
Spare parts
Special tools
Technical documentation of the machine
Options
The machine can be ordered with various water pump models, from 22 kW (30 HP) up to 90 kW (120 HP).